Meet the team
Academic Advisors
Paul Watson BSc (MH), PgDip (SCPHN-SN), FHEA
Lecturer in Mental Health Nursing & SCPHN (School Nurse Pathway Lead) 
Department of Nursing, Midwifery & Health PhD Candidate Military Young Carers Trustee to The Baton SAPHNA Higher Education Advisor 
Heidi Fewings
Lecturer in Nursing and associated programmes | Department of Nursing | Faculty of Health Sciences
Academic Advisor for SAPHNA
My name is Heidi Fewings, I am a Lecturer at the University of Hull in the Faculty of Health Sciences.
I started my professional career as an adult nurse, then progressed into School Nursing where I designed and delivered a service to support vulnerable communities in Hull. I have also worked in Sexual Health services and Children Mental Health Services. (CAMHS). I am passionate about adolescent health and development, particularly mental wellbeing.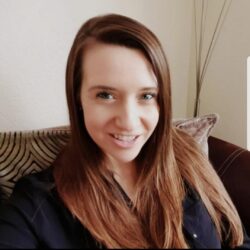 Faye Acton | BA(Hons), QTS
Research Assistant
My name is Faye Acton, I am a research assistant working for Anglia Ruskin University in the Faculty of Health, Education, Medicine and Social Care and a part time PhD student. My PhD research is investigating the intersection between health and education by looking at the delivery of Public Health in an educational setting.
I started my professional career in Health Improvement working with a team of school nurses in Essex. I designed and delivered health improvement programmes and interventions for children and young people aged 5-16 years. I then qualified as a primary school teacher and worked up to become an Inclusion Leader. I now combine my passion for both health and education by working on research projects which span both these fields.
Nav Bahra (BSc) SCPHN Student
SAPHNA Student Ambassador
Hello, my name is Nav and I began my Paediatric Nurse career in 2016 at Sheffield Hallam University. I have been a part of the team working in the acute setting in; medical, surgical and high dependency unit ward-based areas across the 0-19 age range. I then progressed into a Community Staff Nursing role in the School Nurse arena where my passion for reducing health inequalities, at the unique early intervention stage, underpinned by public health strategy became a significant interest. I am currently therefore completing my SCPHN to continue my passion and innovative practice. I am also pleased to be a SAPHNA Student Ambassador to further progress, develop and influence the importance of School Nursing and Public Health.