Meet the team
Heidi Fewings
Academic Advisor for SAPHNA
Lecturer in Nursing and associated programmes | Department of Nursing | Faculty of Health Sciences
My name is Heidi Fewings, I am a Lecturer at the University of Hull in the Faculty of Health Sciences.
I started my professional career as an adult nurse, then progressed into School Nursing where I designed and delivered a service to support vulnerable communities in Hull. I have also worked in Sexual Health services and Children Mental Health Services. (CAMHS). I am passionate about adolescent health and development, particularly mental wellbeing.
Sarah Greenshields
Academic Advisor for SAPHNA
Senior Lecturer in Children and Young People's Nursing and SCPHN | Department of Nursing, Midwifery and Health
My name is Sarah Greenshields, I qualified as a Children and Young People's Nurse in 2008. I worked on a busy ward in a tertiary hospital before moving into the community in 2010. I completed my SCPHN and subsequent MSc whilst working as a full time School Nurse. I am passionate about the health of our families with a specialist interest around children and young people in care
Elaine Tabony
Academic Advisor for SAPHNA
SCPHN Programme Lead for Health Visiting, School Nursing and Occupational Health Nursing
I started my nursing career in adult nursing before training at Great Ormond Street Hospital for Sick Children gaining several years' experience in acute paediatrics. I achieved Queens Nurse (QN) status through recognition of leadership in nursing in 2009.
Whilst undertaking my BSc at Brunel University London in 1999, I started a community project across community health services and education, and subsequently was awarded the University Prize for this work. The project, Seasons for Growth Grief Education, supports children, young people and adults who have experienced significant loss. I successfully bid for funding from the Queens Nursing Institute (QNI) (2002) to continue and expand the project. Success for the project continues 20 years later where I was involved with an international evaluation 2019. I spoke at the international conference in Australia on how the Seasons for Growth Grief Education programme benefits children who have experienced adverse childhood experiences (ACE's).
In 2006, whilst undertaking the MSc in Health Promotion and Public Health, I was approached by the Associate Director of Public Health to pilot a new lifestyle behaviour change programme tackling obesity and led this project liaising with health, education, local authority, sport and leisure services and public health at all levels. The project included training staff to implement the programme and provide evaluation reports. This led to a secondment one day a week for eight years in Hillingdon Public Health Department whilst managing a teams of school nurses in an area of high deprivation.
I became a lecturer practitioner at Brunel University London in 2012 and was subsequently permanently appointed to the Specialist Community Public Health Nursing (SCPHN) team in 2015. I am now the elected vice-chair of the UK Standing Committee (UKSC). Prior to becoming SCPHN Programme Lead, I held the role of Departmental Director of Teaching and Learning (DDTL).
I am the lead lecturer at Brunel University London for Promotional Guide training in Health Visiting and School Nursing and co-author with Dr Day (2016) for the Young People's Promotional Guide Programme for School Nursing. The guide is used to improve communication between client and practitioner by promoting a client-led conversation. This training helps school nurses to gain skills in assessment.
I am a passionate supporter of ensuring the health needs, including emotional health needs for children and young people are met and have participated in development of DH policy.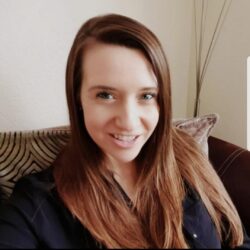 Faye Acton | BA(Hons), QTS
SAPHNA Research Assistant
My name is Faye Acton, I am a research assistant working for Anglia Ruskin University in the Faculty of Health, Education, Medicine and Social Care and a part time PhD student. My PhD research is investigating the intersection between health and education by looking at the delivery of Public Health in an educational setting.
I started my professional career in Health Improvement working with a team of school nurses in Essex. I designed and delivered health improvement programmes and interventions for children and young people aged 5-16 years.
I then qualified as a primary school teacher and worked up to become an Inclusion Leader.
I now combine my passion for both health and education by working on research projects which span both these fields.
Nav Bahra (BSc) SCPHN Student
SAPHNA Student Ambassador
Hello, my name is Nav and I began my Paediatric Nurse career in 2016 at Sheffield Hallam University. I have been a part of the team working in the acute setting in; medical, surgical and high dependency unit ward-based areas across the 0-19 age range. I then progressed into a Community Staff Nursing role in the School Nurse arena where my passion for reducing health inequalities, at the unique early intervention stage, underpinned by public health strategy became a significant interest. I am currently therefore completing my SCPHN to continue my passion and innovative practice. I am also pleased to be a SAPHNA Student Ambassador to further progress, develop and influence the importance of School Nursing and Public Health.
Jessica Andrews
SAPHNA Student Ambassador
Hello, my name is Jessica. I started my paediatric nursing career in 2013. During the time I have worked within the acute setting, surgical, oncology and spent two years as a children nurse within the first ever children's hospital in the UAE.
For the last two years I have been working within a School nursing team. School nursing helped bring back my passion and love for nursing and I love the direct contact with children and families. School nurses are integral to improving the outcome and lives of children. We are blessed to work within the heart of our communities and bridge the gap between health and education.
I am very excited to be a part of the SAPHNA team to help advocate for our role and expand my professional growth and development