School Nurse nominated for Pride of Britain award
6 September 2022
Congratulations Norma, from all of us at SAPHNA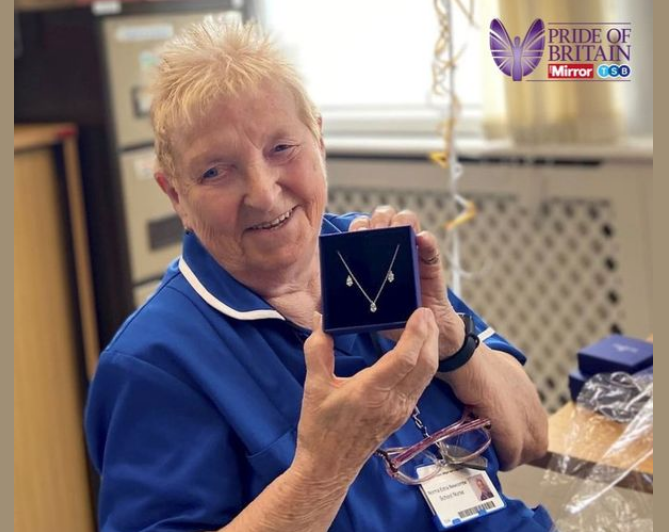 This is Norma Newcombe.

Norma is thought to be Britain's oldest and longest-serving nurse says she has no plans to hang up her scrubs after 60 years working for the NHS.

Norma Newcombe has worked as a nurse for 60 years, after starting her career as a cadet at a hospital for babies in August 1958.

She has worked with Wrightington, Wigan and Leigh Teaching Hospitals NHS Foundation Trust for 40 years and been a full-time school nurse since 1973.

Apart from taking an eight-year break from her career to have her two children in 1965, the dedicated nurse has spent 60 years working in her role.

Modest Norma describes herself as 'a school nurse who just does her job.'

She said: "I'm proud to be where I am and I'm very passionate about the local area and everything related with Hindley and school nursing.

"We have brilliant team leaders and I work with a brilliant team of school nurses and health visitors and I'm just happy as I am and where I am."

Norma, you are incredible!